What Do We Mean When We Say "Knowledge Network?"
What Do We Mean When We Say "Knowledge Network?"
A company's knowledge network is its community of contributors who help complete the company's mission in an on-demand capacity. It can include consultants, employees, industry contacts, board, and advisors. Your knowledge network extends the boundaries of what any company considers their "HR." 
"OnFrontiers was created to help companies source, retain, and engage with their knowledge network," says OnFrontiers CEO Brian Caouette. "We've been fortunate to have more than 100 customers now adopt our product, and have helped those customers achieve very meaningful results. This is especially true in the federal space where we've served a range of businesses from small and medium-sized enterprises to top 100 contractors."
Now customers not only get the experts they need in a pinch, but they have a platform to build IP for their businesses through trusted relationships at the enterprise level.
How Knowledge Networks Affect All Four Drivers of pWin
"We can argue what the appropriate elements are to influence Pwin, but in my opinion, it comes down to four things," says Mark Johnson. "One is knowing your customer. Do you know the decision makers of your customer? Have you met them? Have you presented your firm's value proposition to the customer? Do you understand their mission and their challenges? The second is competition. Do you know who you're competing against? Do you know the solutions they're bidding? Do you have insight into their team? Do you understand your strengths and weaknesses in the competitive field? The third is your capabilities. Have you discussed your approach with your client? Do you know their preferences? Have you vetted your personnel with them? And lastly, on price, are you delivering the best value for the best price? Do you understand the threshold that is acceptable to the client?" 
People Are Your Greatest Asset
"The bottom line to me is the single most important factor of your company's ability to differentiate your bid is people," says Johnson. "You need an expert who knows the agency, who knows the customer, who knows their challenges, who knows their visions, and who knows their preferences. The larger firms hire these people or they pay top-tier firms for an expert at an exorbitant hourly rate. But even the larger firms are challenged by employees who leave. And when an employee leaves the knowledge network typically leaves with them."
"What would you pay to talk to an expert who's not just a former contracting officer but the former CO who led the procurement of the same opportunity you're working on? How about a former industry executive who knows the client and knows their challenges? And how about a good proposal writer, someone with expertise writing winning proposals at a certain agency? These are all real scenarios where we were able to find that exact person for opportunities we were pursuing our clients."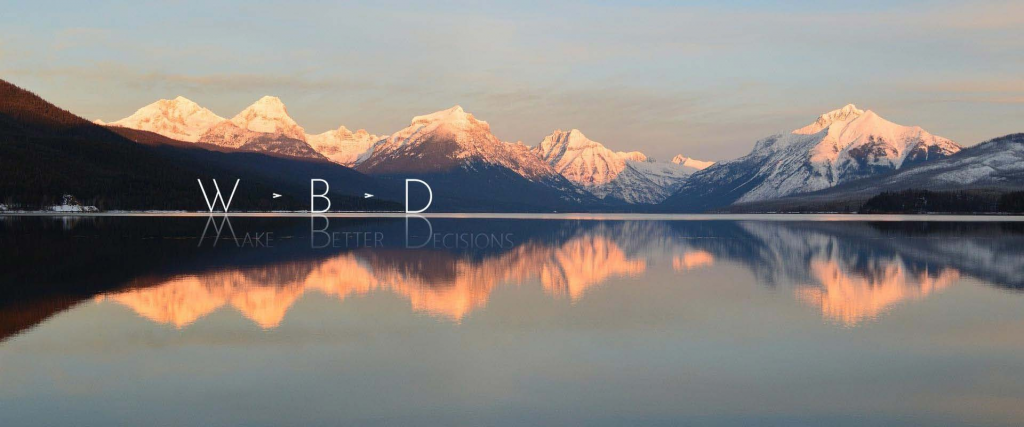 How WBD uses its Knowledge Network to Boost Their Win Rate
"I think the challenge that we have is not trying to grow too quickly," says Troy Wray, Principal & Director of Operations, Washington Business Dynamics. "But also looking at continuing to develop customer intimacy, understanding the competitive landscape better, and continuing to remain competitive on price while building those capabilities. The sustainability of all of this effort is going to be largely on creating intellectual property, which for us is going to be coming through our knowledge network."
The OnFrontiers platform has helped WBD in all of these areas, and Wray says the company is fast-becoming power-users of the product.
"We've really made great use of OnFrontiers and the knowledge platform that it's provided," says Wray. "And it's really quite simple for us to use. We often make requests to either source talent or to identify or ask questions that we need further investigation on. As a small firm, we were probably a little bit disadvantaged in terms of having in-house knowledge and capabilities. Now we're able to ask questions around what are the client preferences, including everything from the talent to questions about what the client is willing to pay for this service? Sometimes that's important to know. And as we continue to use the platform and identify experts, those experts become available to us over time. So we're really building a network that we can reach back to for ongoing opportunities and for future opportunities." 
The Results: More Buy-Ins for WBD
"We've seen some additional activity through buy-ins of our current private sector engagement projects that I think are in large part due to the fact that we can demonstrate value and ability to cater to different needs," says Wray. 
"Equally important for us as a firm, we're able to take on additional opportunities every year. As a small firm, we might not be able to bid on every potential thing that we're interested in, we can turn some of that from maybe one or two a month to something much larger than that, thanks to the use of OnFrontiers and ability to find talent."
https://onfrontiers.com/wp-content/uploads/2022/05/Knowledge-Network.jpg
675
1200
ACS Admin
https://onfrontiers.com/wp-content/uploads/2022/07/main-logo.svg
ACS Admin
2022-04-20 11:52:47
2022-07-29 10:53:33
What Do We Mean When We Say "Knowledge Network?"