3 Ways Your Knowledge Network Can Help with Competitive Intelligence
3 ways your knowledge network can help with competitive intelligence
Competitive intelligence was the topic of the third webinar in our series about using knowledge networks to help you win more government contracts. Our panelists, Nicole Tripodi and Said Salah, treated us to a lot of great actionable tips to help your company positions itself against your competition. 
If you missed it, the webinar is now available as a recording. We've chosen some of the key takeaways and created this list of three ways your knowledge network can help give you a competitive advantage.
1. To analyze your competition's position
Nicole's clients have won over $300 million in federal contracts by using competitive intelligence to gain an advantage over their competition. She taps her network for intel on her clients' competition and goes about it systematically, using a tried-and-true strategic device.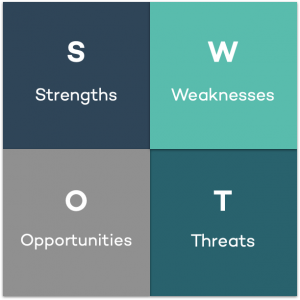 "The tool I use is a SWOT analysis," says Nicole. "It's a very simple tool. SWOT stands for Strengths, Weaknesses, Opportunities and Threats. The information I'm using in my analysis is going to come from two primary sources. Some online research, but mostly from people. When I say people, I'm talking about engaging with my own network and expanding my network."
It's not always practical to do a deep dive into every bidder if there are 10 or more, she adds. A little research will help you close in on a shortlist of the incumbents and any competitors who may have client intimacy, so you can focus on these strongest adversaries. "The goal of this activity is to identify our competition, analyze our competitors' strengths, weaknesses, opportunities and threats and then use the information that we've gathered to increase our ability to win contracts," says Nicole. 
When she reaches the limit of what she can research and learn from her existing contacts, that's when she looks to expand her knowledge network. "I'm looking for those current and former employees of my target company and consultants that have been engaged with my target company before or are engaged in my target customer space," says Nicole. "Once I've identified some of those individuals I can use that to piece together my knowledge of the competitor."
2. To help you gain an understanding of your scores on the evaluation criteria
Said Salah is a strategist with over 25 years of progressive experience in the federal government contracting and pricing field. On the webinar, he hammered home the importance of measurement when analyzing your ability to win specific government contracts. Our webinar series has placed a focus on probability of winning (pWin), which is a metric that Said says is only the beginning of how you analyze an opportunity.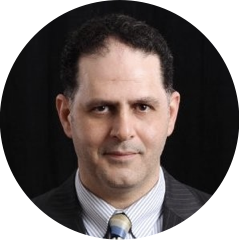 "Scoring and pWin are not the same thing," says Said. "I want to make that distinction clear. Your customer intimacy, your past wins, the number of bidders — all of these are indicators that go towards your probability of a win. If there are 10 bidders it's different than if there are only two bidders. Your probability of win changes just based on that. But your score for that particular opportunity is based on how you deem you're going to be scored in comparison to your competition." 
In the full webinar, Said continues by explaining how to objectively score your competition on each evaluation criterion as well. To do this properly, you need to be able to collect intelligence from many sources in your network.
3. To fill any gaps or boost your scores and help you reposition to win
The more you know about your scores relative to your competition, the more you can identify the weakness you have to account for in order to improve your position. "Use your knowledge network to help evaluate your competition, filling in any gaps and boost your own scores," says Said. "I'll give you an example. Let's say you identify that your competition is forming a certain team and that team is probably going to bolster their score in a certain area. Well, that's a piece of data that has a measurement. Attach a measurement and now, how do you compare in your total evaluation score on your total position against your competition?" 
Having a clear picture of how your competition's team stacks up will help you make decisions about how to make changes to yours, he adds. "That's going to lead to a piece of actionable intelligence," says Said. "You're going to either decide to continue and bring on a team member that bolsters your score, or not. Measurement is key in these areas. Identify what you need to move the needle on your scores." 
Register to view the webinar recording and to hear about upcoming federal contracting webinars.
https://onfrontiers.com/wp-content/uploads/2022/04/Intelligence-1.jpg
969
1987
ACS Admin
https://onfrontiers.com/wp-content/uploads/2022/07/main-logo.svg
ACS Admin
2022-04-20 11:52:42
2023-05-25 14:35:39
3 Ways Your Knowledge Network Can Help with Competitive Intelligence