Three Experts Share Anecdotes: How Knowledge Networks Help Win Federal Contracts
In our continuing series about how to use knowledge networks to increase your probability of winning (pWin), several of our expert guests shared specific anecdotes about how outside expertise helped make the difference in a winning bid or project. 
We compiled these first-person stories into one post, to highlight how the right person at the right time can have a huge impact on your ability to win. 
Mark Johnson, Co-Founder of Team to Win
I can recall in my career when we bid the wrong solution on two major opportunities. I was an ERP consultant, and we bid on an ASP solution when clearly the client wanted Oracle. The company that bid Oracle won and we lost. If we had really done the due diligence we would have known that Oracle was their preference, but we didn't.
On another bid, I recall us doing everything right. We had a project manager who had worked on the account before. When we visited the client, as we were walking down the hall, people came out of their offices and kissed the guy on the cheek. They loved him. They would have been ecstatic to have him. We stacked the team, we had a great proposal, and at the last minute, the CEO decided that the price was too high and whacked the price by 25%. After we submitted our bid, we were determined to be an invalid bid because our price was too low. 
In my opinion, if you want to improve your P-Win you really need to focus on establishing a knowledge network. OnFrontiers provides you with a platform to do just that. OnFrontiers provides you access to a knowledge network of experts across the federal market.
Expert help can uncover your blind spots
What would you pay to talk to an expert who's not just a former contracting officer but the former CO who led the procurement of the same opportunity you're working on? How about a former industry executive who knows the client and knows their challenges? And how about a good proposal writer, someone with expertise writing winning proposals at a certain agency? These are all real scenarios where we were able to find that exact person for opportunities we were pursuing our clients.
I can sit here and talk for hours about experiences I've had in the past 20 years where one or two key experts made the difference. They opened the doors, they provided deep client insight, and they brought insight into the client's vision or their preference for technology that allowed the team to bid on a winning solution. 
They truly understood the competitive landscape and became a true differentiator for our team. 
Troy Wray, Principal, Washington Business Dynamics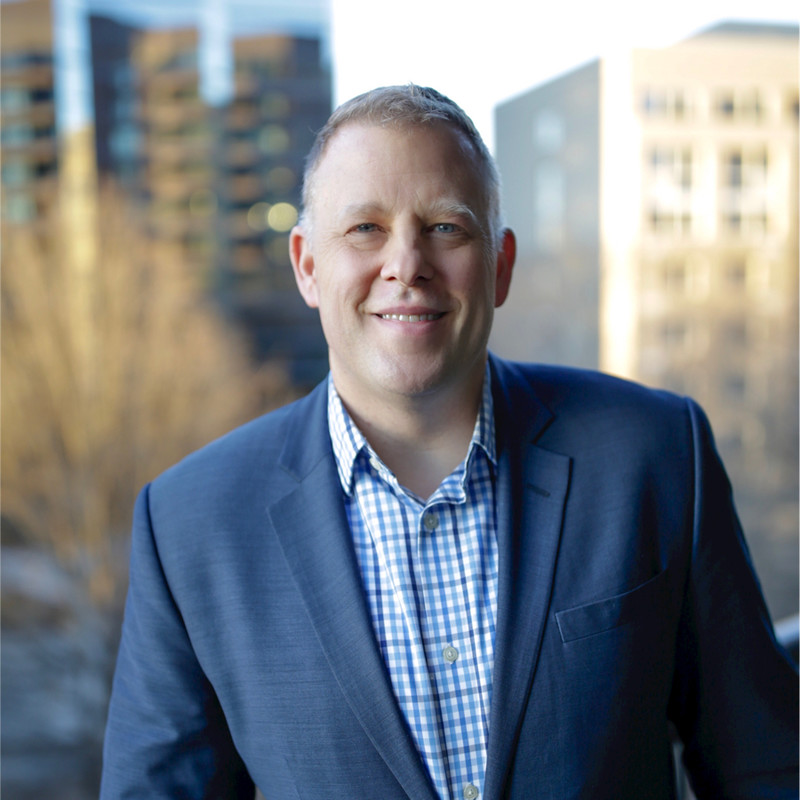 "As a small firm, we were probably a little bit disadvantaged in terms of having the in-house knowledge and capabilities. (Using OnFrontiers) we're able to ask questions around what are the client's preferences, including everything from the talent to what the client is willing to pay for this service, which is important to know. As we continue to use the platform and identify experts, those experts become available to us over the long term. We're really building a network that we can reach back to for ongoing opportunities and future opportunities.
Over time, I believe we're building confidence in our existing client base. We have an ability to reach back to a lot of people, beyond our small firm, that can be brought to bear in a short amount of time to address priorities or emerging needs. 
When I came to the firm, we started to look at the growth opportunities and opportunities that we could bid on. Sourcing experts for a proposal or even to get smarter about a certain topic, sometimes took weeks or months, if they ever materialized at all. We've been able, through the use of OnFrontiers, to cut access to experts down to a couple of days.
Specific answers to specific questions
Equally importantly, if somebody wasn't in my existing network and didn't have the client intimacy or didn't understand the client, I wasn't likely to gather that knowledge. The use of the platform has been really important because we can ask very specific questions and have experts help us identify potential needs or preferences in clients that I wouldn't have otherwise had access to. I think we're all concerned about the bottom line — and I would say over the last year that we've been using OnFrontiers, confidence levels in our clients have been increasing.
We've seen some additional activity through buy-ins of our current private sector engagement projects that are in large part due to the fact that we can demonstrate value and an ability to cater to different needs. We're able to take on additional opportunities. 
As a small firm, we might not be able to bid on every potential thing that we're interested in, but we can switch from maybe one or two a month to something much larger, thanks to the use of OnFrontiers and our ability to find talent. 
Read our Washington Business Dynamics case study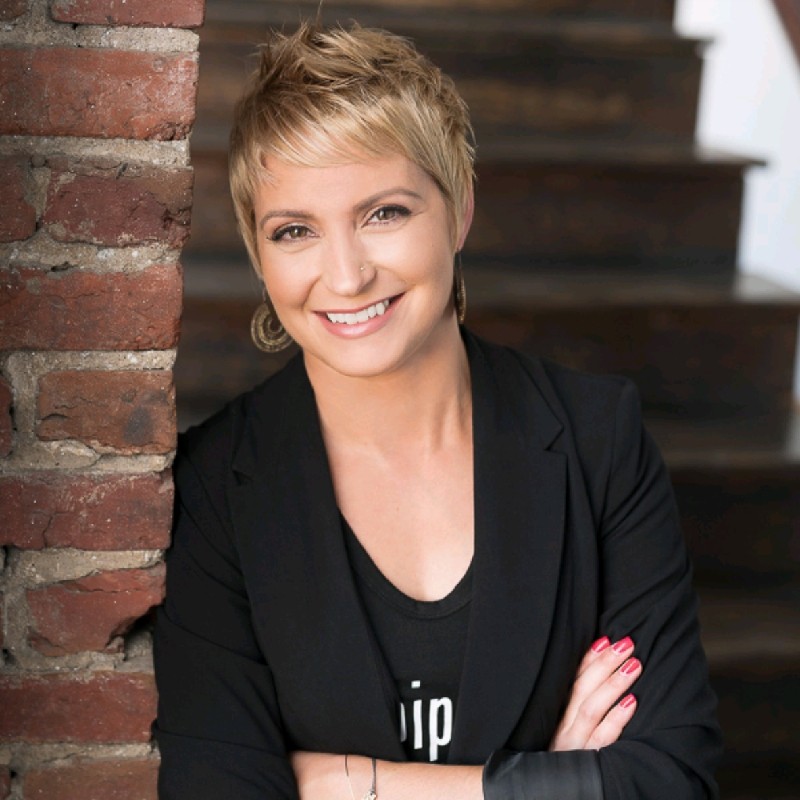 I often use my network to help me identify any companies that I haven't identified through online research or attending industry days. Here's an example. One day I'm looking for some updates that are happening in my network community and I noticed that there was an individual to that I was connected who changed jobs. At the time, I was targeting a Social Security Administration opportunity.
SSA was a new customer. We were looking for some subcontracting opportunities to get our foot in the door with that customer. That opportunity would be completed in about a year, so I'm starting to build up my competitive intelligence for this specific opportunity. The contact that I mentioned earlier had been working with the SSA in the very division that I was targeting. And suddenly he had left that agency and joined a private company.
Networking uncovers competitive intel 
The private company had not been on my competitive radar before I saw this individual's transition but they definitely were after that. Because even if that company hadn't been targeting my opportunity before that connection made this switch to that job, the addition of this individual to the team almost certainly meant that they would. I knew it was either a strategic action on the part of the company or that my contact would be using his relationships to produce some results for his new employer.
So now I've identified them as a competitor for my recompete. What I did was I reached out to that contact and congratulated him on his career move. We connected with each other again, and a year later, we were positioned with his employer as a subcontractor to their team, who won the recompete. That's how I went from not quite knowing who was going to be targeting an opportunity to using some intelligent insight about what was happening in my network in order to start to understand my competition.
The place to go to answer these questions is to your extended network — your knowledge network, essentially. I'm always looking for those current or former employees of my target company, consultants, and current and former employees of my target agency. Current and former employees of those incumbents or even the past incumbent vendors, to understand the subject matter experts in my field.
Peer-to-peer knowledge sharing at work
Here's a quick story about how I've done this successfully, to demonstrate how you could do it successfully too. A couple of years ago, I connected with a consultant who had previously captured an opportunity that I was now looking at. So I gave him a call. I wasn't sure if he was going to give me any information or even if his information was up to date, but I gave him a call and asked if he was engaged in the recompete that I was targeting. 
And he wasn't. So I said, "I'm considering it, but I'm not sure I have enough information about the environment." He proceeded to launch into a long story about his previous capture. He told me the players at the agency, each of their interests and pain points. He told me what was important to some of the evaluators at the agency. He gave me two or three companies that had participated in the previous competition. He gave me some sense of what the customers thought of some of those companies. I even asked him about the systems and the processes in place at the agency and some of the technical challenges that the agency was experiencing. I couldn't take notes fast enough. 
Of course, his information was invaluable. It exponentially increased our knowledge of the environment and the customer, so we hired him. We eventually won the business, because I had identified him as an individual in my network who had captured the same opportunity I was now capturing the recompete on. Those kinds of individuals are really key. 
Insider knowledge can help inform your "no-go" choices as well
We've already talked about a couple of ways that I've used competitive intelligence to help me solidify my bid position. I'm going to share one more example to make another point. I was targeting a help desk contract and I connected with a former employee of the incumbent subcontractor.
I was hoping to learn more about their competitive position, but instead, I learned a lot about the challenges that the company was experiencing on this contract. What I learned was that the government was applying virtually no resources toward the success of the program. Any vendor that was supporting the program didn't have the right sort of advocate within the government. The contract was poorly managed, and there was poor communication. It was very difficult to succeed in that environment, because when the government went to evaluate that program, they almost never recognized some of these challenging factors and, of course, blamed the company for what wasn't going well. 
The subcontractor had some great ideas and had even done some incremental program changes, but ultimately had little or no influence on the success of the program. That gave us a chance to think long and hard about the value of that contract for us and what might happen to our reputation if we were to engage in that contract. In the end, we decided that the challenging environment wasn't one that we wanted to participate in and we decided to no-bid.
Saying no can improve your win rate too 
This was a successful outcome. Even though it moves us away from an opportunity, it moves our resources towards higher impact ventures. The point I want to make is that competitive intelligence doesn't always increase competitive position. Sometimes it takes us out of the game, takes us away from an opportunity or just changes our strategy. 
Either way, that's a win, because we can use the information that we've gathered to apply our time and energy toward the high probability of win pursuits and more quickly turn away from low probability of win pursuits.
And that's really our game. Identify the intelligence that's going to help us achieve a win or a draw outcome. 
Experts to help your capture, your bids, and even your project execution
The experts our customers speak with and the knowledge networks that they build become a reliable resource for their teams throughout the capture and proposal process. 
From helping determine what to bid on to providing insight into preferred solutions and even joining your team to help bolster capabilities around the specific needs of a project. Your knowledge network remains a shared asset of the organization, accessible to the entire workforce, spanning all business units and teams. Anyone can tap into the power of your company's knowledge network. 
To learn more about how to build out your knowledge network using OnFrontiers, email [sales@onfrontiers.com]
https://onfrontiers.com/wp-content/uploads/2022/04/flag.png
700
2000
jfernandezonfrontierscom
https://onfrontiers.com/wp-content/uploads/2022/07/main-logo.svg
jfernandezonfrontierscom
2022-04-20 11:52:40
2022-08-12 16:00:56
Three Experts Share Anecdotes: How Knowledge Networks Help Win Federal Contracts